Fire your marketing manager.
Not really. But how did reading that make you feel? Relieved, alarmed, intrigued at the possibilities? History shows that when a business experiences downturn, the first heads on the chopping blocks are from the marketing department. Why? Your marketers:
Generate leads and awareness
Seek opportunities for new business and partnerships
Maintain the visual and tonal presentation of your brand
Without a strong, focused marketing department, it can be easy to lose footing and lose traction in your industry. But strength in marketing doesn't happen overnight, and without leadership and navigation, it's easy to lose sight of what success actually looks like.
That's where we come in.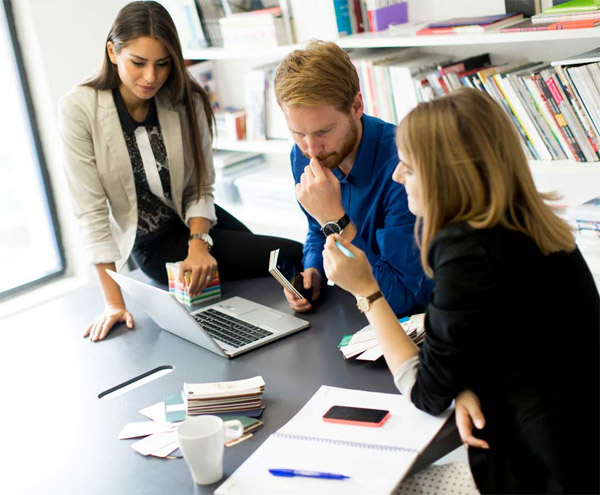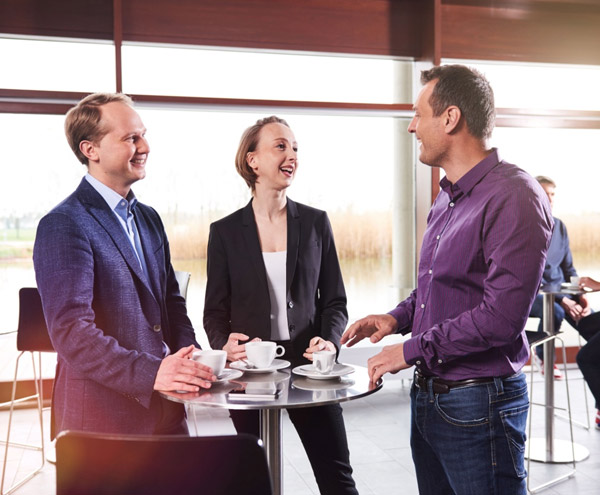 Marketing team, meet your new marketing consultant.
From established teams of specialists, through to newly generated teams of two, Catalyst Strategic works with local and global teams to create efficiency, direction and motivation. If you know you've got the talent fit for the job, who make cultural impact and offer potential to your brand, a marketing consultant can offer a rejuvenation to your flagging results and provide essential strategy where you need it most. We work to create functional dialogue between business owners and marketing teams to "see the trees through the forest", providing much needed direction to your brand that can be utilised and managed by your marketing department on an ongoing basis.
Book your Introduction meeting today
The Entrepreneur's Secret Weapon
Let's be realistic: When you're leading your business into the next chapter of growth, a fully fledged marketing strategy can quickly overwhelm your much needed time and resources. Instead of devoting all nighters to the latest Google update and losing traction in other departments, partner up with a Catalyst Strategic marketing consultant.
With experience across a wide range of brands in the start-up and seed phase, we know that decisions made at this point in your process can be the make or break moments. Your dedicated strategy consultant is here to provide the much needed expertise in positioning, channel opportunity and consumer awareness that can bring your brand to the front and centre of the people who need it the most.
We believe in creating sustainable, long term growth through dedicated and proven strategies. Set up your brand for success by booking your introduction meeting and start the journey now.
How our marketing consultants do it differently
Your personalised consultation experience with us starts with a deep dive into your brand. We'll work together to draw essential insights from your existing channels and strategy, and discover the missed (or overlooked) opportunities that could create a turning point in your strategy.
With key industry insight and marketing experience, let's identify gaps in the market, and the positioning of others brands, while we work in strengthening the voice of your brand and how it stands out amongst the crowd. We'll work with your internal resources, or call in the branding specialists, dependent entirely on your needs and values.
Frequently Asked Questions:
A marketing manager is usually a full time or part time hire who works for your business for a specific amount of hours per week, ongoing. Marketing managers traditionally either implement strategies, produce content and establish partnerships, or might oversee a team who does this instead.
A consultant is a marketing professional with a more analytical focus. They might work alongside a marketing manager to identity strengths and opportunities, weak parts of a marketing funnel, or provide key consumer data that a brand can use. Consultants will also provide a report or strategy, allowing their hard work to be implemented by your business.
Consultancy is great for brands who need a total shift or minor tweak in the way they're executing their marketing strategy, and come ready with the expertise and know-how of getting a business on track. Making a hire not only involves a committed and ongoing cost, but also requires a larger burden of responsibility onto you and your team: Advertising, interviewing, negotiation, onboarding, implementation, ongoing education and so on.
Choosing to work with a consultant is a streamlined opportunity, and with flexible options such as ours, you'll know your marketing consultant is ready to hit the ground running.
Absolutely. Our extended network of professional SEO, content and email specialists mean production and implementation can be taken care of, leaving you and your team free to focus your skillset where it is most required. You can read more about our marketing agency here.
Our Recent Projects
Warning
: preg_match(): Compilation failed: invalid range in character class at offset 12 in
/home/u553448582/domains/whizzinfotech.com.au/public_html/wp-content/plugins/js_composer/include/classes/shortcodes/vc-basic-grid.php
on line
184